A Parent's Perspective: Kandi's Independent Living
Ginger, Mother of Kandi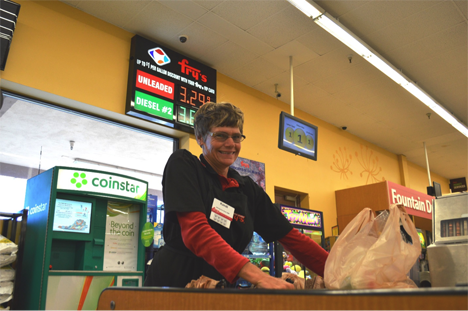 I've always been someone who has wanted things to be better - not only for my daughter but for my community in general. When I first heard about future planning, it made sense to me that as parents, we need to plan for the future. Thinking and planning ahead will help your son or daughter achieve his/her highest potential.
My daughter, Kandi, is a great example of living an independent and good life. Kandi is a 50-year-old woman with moderate intellectual disabilities who lives and works in the community. With the support of a job coach, she has held a job at a grocery store for the last five years. Kandi lives in a townhome that is in a special needs trust I developed and she has the support of an aide who assists her with daily living. The special needs trust also helps Kandi with expenses that are not covered by her public benefits. As a mother, I'm so happy that planning ahead has helped Kandi reach her highest potential.
---
Supporting Tracy's Transition
Jennifer, Sibling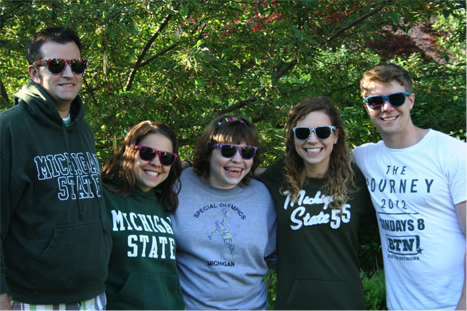 My younger sister, Tracy, is one of the loves of my life. After graduating from a skills center in 2009, Tracy was ready to transition to a day program and job. However, our parents were not ready to discuss the new transition in Tracy's life. To help Tracy and our family, I contacted The Arc of Western Wayne County and asked for information on different options for day programs and service providers in the area. I presented this information to our parents and explained the importance of helping Tracy identify supports for this new transition in her life. My brother and my other sister had the opportunity to go away to college, and I lived in a different city with my husband. It was Tracy's turn to explore opportunities outside of my parents' home.
It took some time after our first discussion for my parents to choose a service provider and get our initial person-centered planning meeting set up. However, Tracy is now enrolled in a day program and she has a great support coordinator to help her with daily living activities. Our family continues to have discussions with Tracy about her future and how we can support her to live as independently as possible.
---
Expanding My Network
Eric, Self-Advocate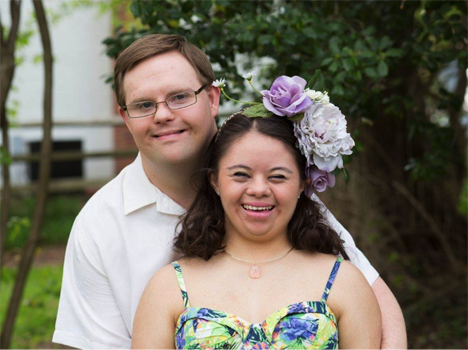 Like many young adults, I'm juggling work and an active social life. I work at Wildflour Deli and Catering seven days a week and also hold a part-time job at an Italian restaurant. As an avid advocate and volunteer with Knights of Columbus, Best Buddies, Special Olympics and local Down Syndrome groups, I enjoy helping out at events and meeting new people. In my spare time, I like to focus on my music. I play the washboard and have performed on stage over 100 times with a variety of bands. I am also part of the interPLAY company band at Strathmore, which meets once a week to practice.
Although I have a busy schedule, I always find time for my girlfriend Melissa. We're celebrating a two year anniversary this coming Valentine's Day!
I am proud to be part of a community that values me as an individual. By taking part in these different activities, I've been able to make many new friends. My network now extends far beyond my home state of Virginia. That's what I consider success.
---
Helping Becky Achieve Her Vision
Eva Hamant, Parent
My family has learned that there is not a magic wand for future planning and it evolves over time. After my daughter Becky graduated from high school, she received a new voice output communication device that allowed her to write on the computer. It saves her writings, which I rely on as I work with others to update her person-centered plan. My husband and I are currently training her siblings and direct service providers (DSPs) on how to use the device so that Becky's wishes continue to be respected, especially after we can no longer provide support. We also organize annual support meetings with Becky's siblings, DSPs and family friends to discuss how we can all work together to make her daily and future life vision a reality. Becky participates in all of her annual support meetings and quarterly reviews.
Becky is turning 31 this year and stays active through The Arc of Tempe's recreation program, local city dances, bowling events, cooking classes, and Special Olympics competitions. After we're gone, we want her to continue living an inclusive life in the community. It is important to Becky and our family that she lives in her own home and continues to engage in activities she enjoys. As parents, the best thing that we can do is ensure that there is a plan in place for Becky.
---
Gloria Goldfish Loses a Loved One
Sally, Mother of Jennifer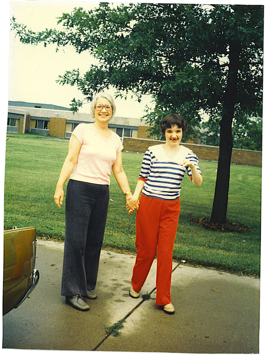 Although I am in good health, when I turned 85 I began to worry about Jennifer, my daughter with developmental disabilities. I feared that after I died Jennifer would be confused and upset about why I wasn't visiting her anymore.
As a writer, my solution to every problem is to write a book, so I illustrated and wrote one entitled Gloria Goldfish Loses a Loved One. Since Jennifer cannot read, the story is simple and has many pictures so she can better understand the book. In the story, Gloria, like Jennifer, loves swimming, having lunch, and playing games with her mother. One day, Gloria's mother warns her that she might die soon. The story continues with Gloria's mother explaining that the sadness she will feel will subside one day. She will enjoy life again with new friends, and this comes true.
After I read the book to Jennifer, she responded with a small smile and blew me a kiss. Jennifer's response indicated to me that I would be reading Gloria Goldfish to her as often as I had read Goodnight Moon to her in the past. To my delight, Jennifer's caregivers reacted with great enthusiasm for the book and said it would help not only Jennifer, but countless others like her and that I should publish it. So I did! It has given me a deeper satisfaction than all my other books combined!